Roseville Houses and Castles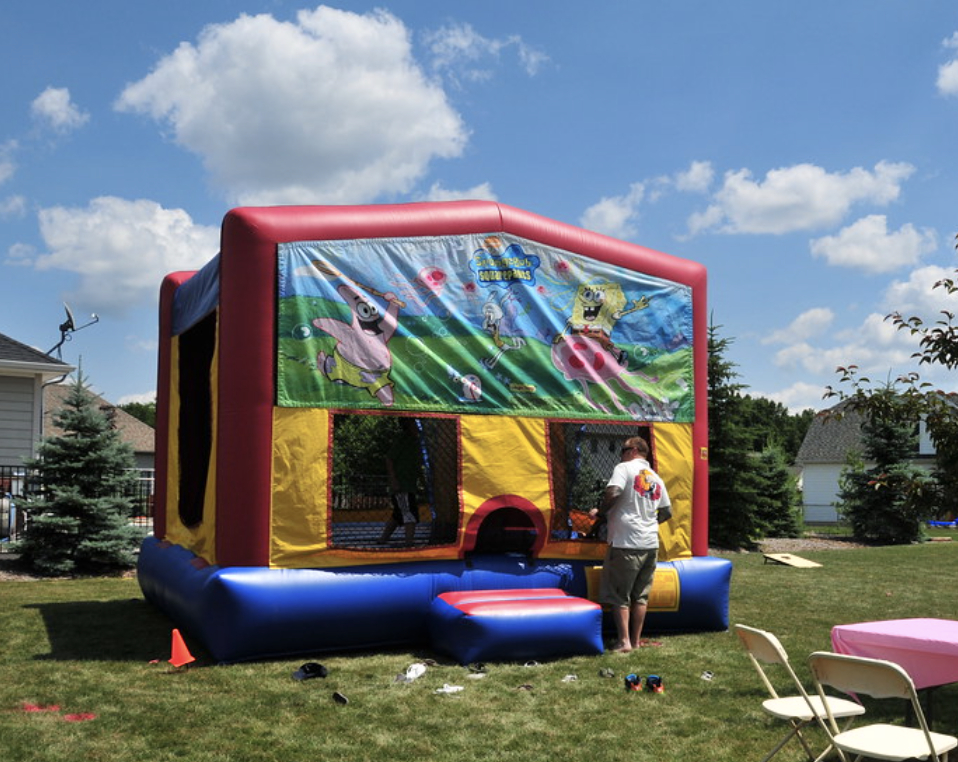 Welcome to Roseville Bounce House Rental, your premier source for bounce house and bounce castle rentals in Roseville, CA. We specialize in providing a wide range of inflatable options, from 13′ X 13′ houses and castles to larger 20′ X 20′ units. But we also make sure that younger children are not left out, as we have smaller 10′ X 10′ inflatables just for them.
At Roseville Bounce House Rental, we understand that every party is unique and has different needs. That's why we offer a variety of themes to suit any occasion, from birthdays and family reunions to corporate events and community gatherings. Our themed inflatables add an extra level of excitement and make your event stand out from the rest.
We take pride in providing top-quality inflatable rental products that are clean, safe, and well-maintained. Our team of experts ensures that every unit is thoroughly inspected before and after every rental, so you can be confident in the safety and quality of our products.
Whether you're looking for a classic bounce house or an elaborate bounce castle with a unique theme, we have something for everyone. We also offer package deals that can include multiple inflatables to suit your needs and budget.
Let Roseville Bounce House Rental bring the fun to your next event. Contact us today at (916) 975-8701 to reserve your bounce house or bounce castle rental in Placer County, California.
Leave The Work To Us
At Roseville Bounce House Rental, we understand that the last thing you want to worry about when hosting an event is the setup and take-down of inflatable bounce houses and castles. That's why we take care of it all for you. Our expert team handles everything from transporting the equipment to your event location to the safe and professional installation of your bounce house or castle.
We make sure that every aspect of the setup process is done with the utmost care, including sterilization to ensure that the equipment is safe and clean for use. And when the party's over, we'll take care of the take-down and removal of the equipment, leaving your event space just as clean and tidy as it was before we arrived.
With Roseville Bounce House Rental, you can sit back, relax, and enjoy your event, knowing that we have everything under control. Our goal is to provide a hassle-free experience, so you can focus on making memories with your guests while we handle the rest.
Quick Inflation For Every Rental
At Roseville Bounce House Rental, we understand that your time is valuable, and you want to start the party as soon as possible. That's why we've implemented quick inflation techniques to ensure that your bounce house or castle is ready to go in no time. Even our largest 20′ X 20′ houses only take about six minutes to inflate, so you can start bouncing and having fun in a flash. We also have other options, from obstacle courses to inflatable dry/water slides.
Our team of professionals will arrive at your location with all the necessary equipment to set up and inflate your rental safely and efficiently. We take great care to ensure that everything is sterilized before and after use, so you can have peace of mind knowing that your rental is clean and hygienic.
Don't waste your time waiting around for your inflatable to inflate. Contact us today at (916) 975-8701 to learn more about our quick inflation techniques and reserve your rental for your upcoming event.