Roseville Slides Wet & Dry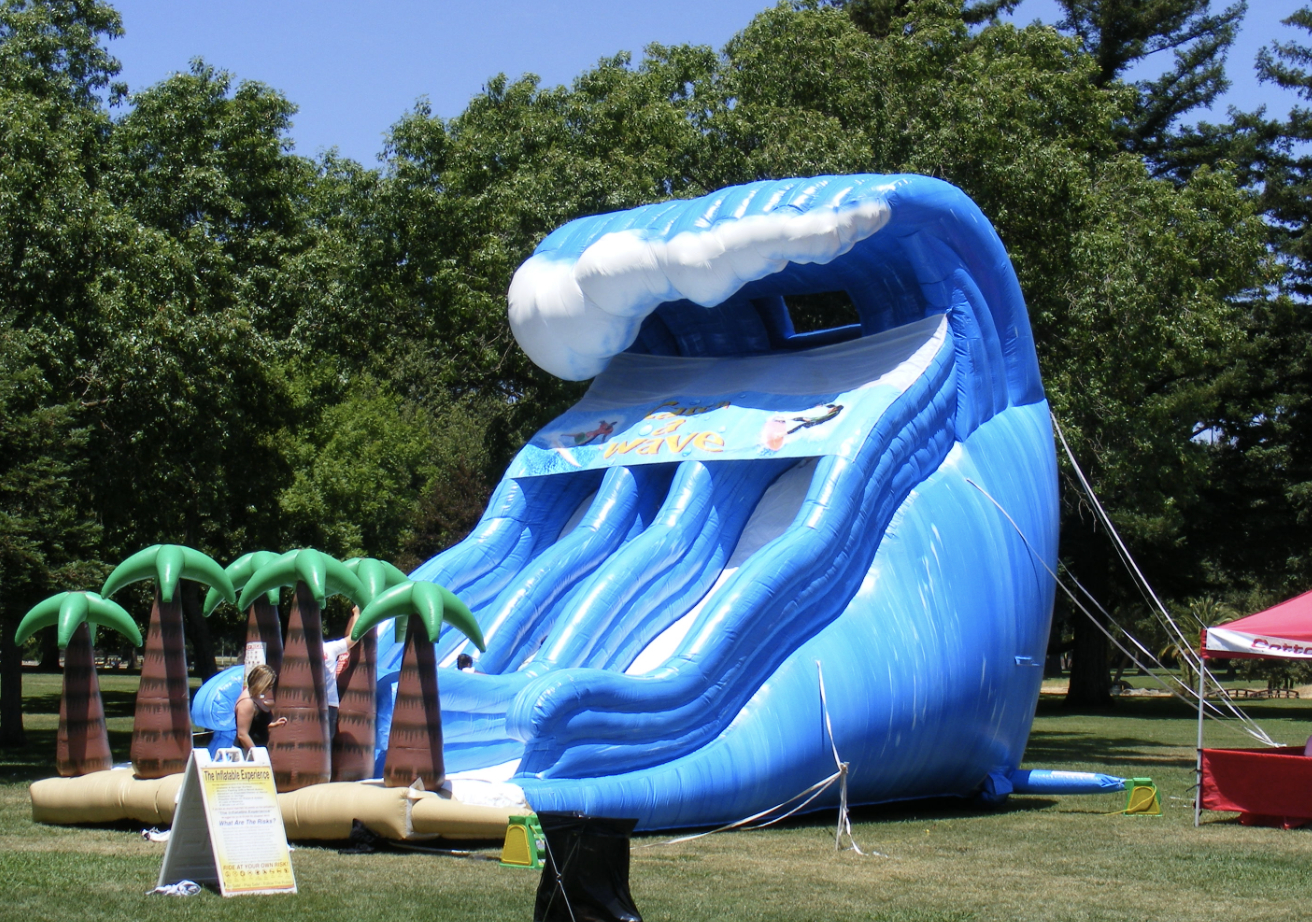 At Roseville Bounce House Rental, we offer a thrilling selection of inflatable slides that will keep your guests entertained for hours. Our slides range in height from 15 to over 35 feet, and our wet slides add an extra level of excitement to any summer event. We take great care in setting up our slides, ensuring that everything is done safely and professionally. Setup takes about an hour, but we always arrive with plenty of time to get everything ready before your guests arrive.
Our slides are designed with safety in mind, and we use the latest technology to ensure that every slide is secure and stable. Our team is highly trained in setting up and operating these inflatables, so you can rest assured that everything is being done correctly. Whether you're hosting a birthday party, a school event, or a community gathering, our inflatable slides are sure to be a hit. Contact us today at (916) 975-8701 to learn more about our selection of Roseville inflatable wet & dry slides and book your next party with Roseville Bounce House Rental.
Wet Slides
Our wet slides are a perfect way to beat the heat and add excitement to any party. We have a variety of sizes and themes to choose from, so you can select the perfect one for your event. Once we set up the slide, all you need to do is turn on the water, and the fun begins! As your guests climb up the ladder, the anticipation builds until they reach the top and take the plunge down the slippery slope, landing in the refreshing pool of water below. The splashes and screams of joy will have everyone laughing and smiling all day long.
Our wet slides are a great fit for all kinds of events, from birthday parties to corporate events. Kids and adults alike will love cooling off in the water while enjoying the thrill of the slide. And with our safe and professional setup, you can rest easy knowing that your guests are in good hands. So why wait? Contact us today to book your wet slide and add some extra fun to your party.
Dry Slides
We offer an impressive range of dry slides for your event. These slides come in various sizes and shapes, starting from 15 feet and going up to 35 feet in height. They are perfect for those who prefer to keep their clothes dry or for events where water may not be appropriate. Our dry slides are designed to provide hours of non-stop fun with their steep slopes, twisting turns, and fast-paced descents.
Our dry slides are carefully inspected and regularly maintained to ensure they are in top condition for your event. We guarantee that they are safe and secure for all participants. Our team of experts will handle the setup and installation of the dry slides, ensuring they are placed strategically to allow for maximum fun without compromising on safety.
With Roseville Bounce House Rental, you can rest assured that your event will be a hit with our high-quality dry slides. We also offer other rentals services, including inflatable castles and houses, combos, tents and canopies, and more! So, whether you are planning a corporate event, birthday party, or family gathering, our dry slides are sure to provide endless hours of entertainment and excitement. Contact us today at (916) 975-8701 to learn more about our dry slide options and to make your reservation.