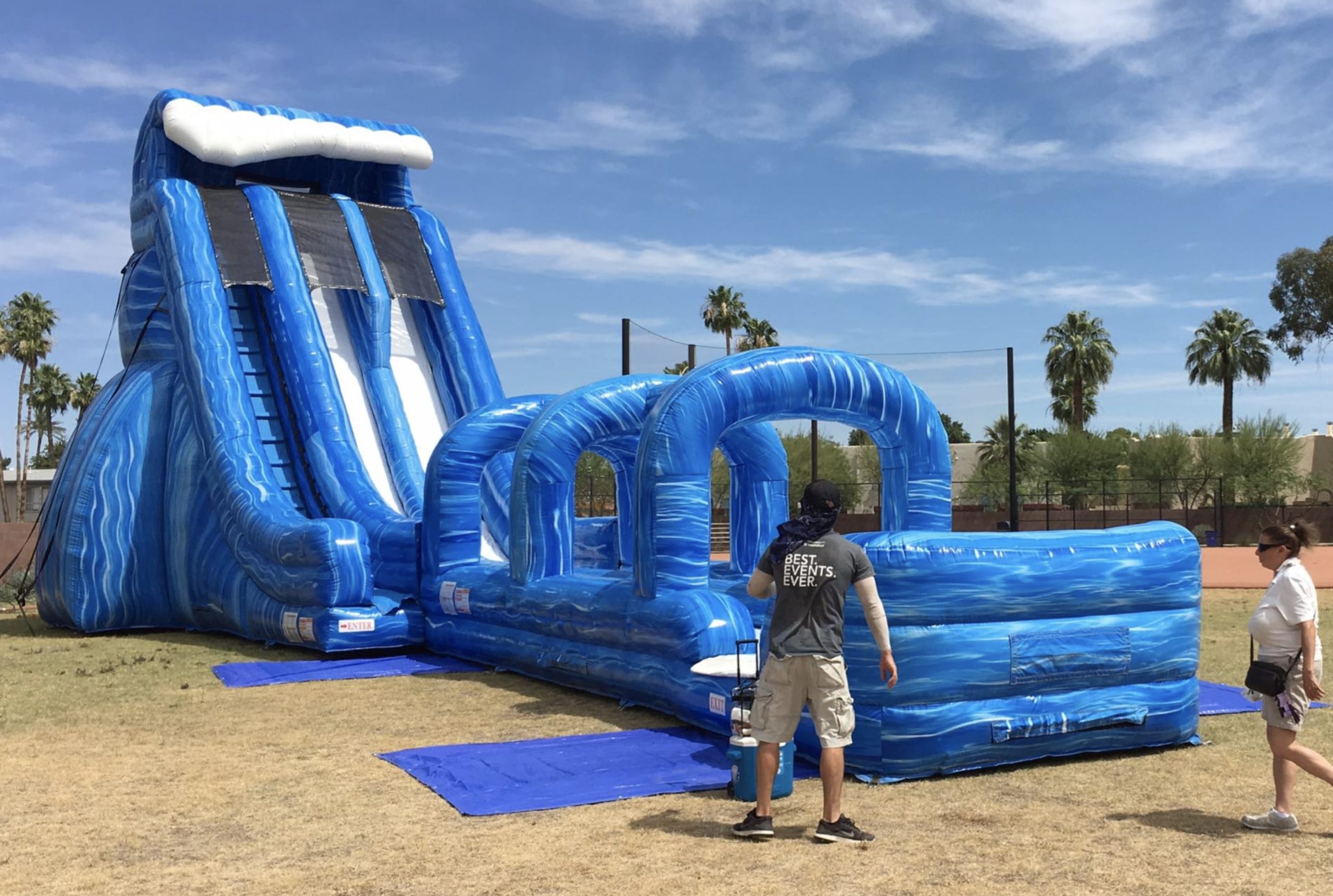 Roseville Bounce House Rental never comes up shy of providing for parties, weddings, church events, barbecues, and more. If it's an inflatable fun house, then chances are we have it. This means YOU have it, all setup and ready to rock for your next big event.
Call us for your bounce house rental needs, and we'll ensure that your party is one to remember. From the classic castle-style bounce house to themed slides, obstacle courses, and carnival games—we have it all! We offer an array of customized packages so you can pick out the perfect combination for your special event. 
Our professional team works hard to deliver everything on time and in great condition. Plus, we take pride in our excellent customer service—which means every one of our clients is treated with respect, care, and appreciation at all times. No matter what type of event you are organizing or how big (or small!), Roseville Bounce House Rental will make sure you get exactly what you need. Call us at (916) 975-8701!
Houses, Castles, and Race Courses
Houses, castles, and race courses are just the beginning of what you'll find here. Our team is dedicated to providing all of the amenities needed for a successful and enjoyable event. From our high-quality inflatable rentals and safety-tested games to party entertainment services such as DJs, face painters, and balloon artists—we have it all! 
We also offer a variety of packages that include obstacle courses, tents & canopies, and more. So no matter what type of event you are hosting or how big (or small!) Roseville Bounce House Rental has got your back.
Roseville Bounce House Rental's comprehensive selection of inflatable fun houses and activities is guaranteed to create an unforgettable experience for everyone lucky enough to be invited to your shindig.
Wacky Waving Inflatable Tube Men!
Wacky Waving Inflatable Tube Men! Yes, we have them, and with these guys flopping all over the sky, no one will have trouble finding the party. You can even choose the color of these whimsical figures to match your theme.
Even if you don't happen to live in Wikapaw, our team can get these tube men all set up and dancing like Travolta in that old disco movie. Your guests will love the wacky, wild dance these guys do as they boogie their way into the night.
We'll even provide you with an expert team of technicians to ensure that your inflatables are safe and secure throughout the event.
Concession Stands
We have stands for treats like cotton candy, popcorn, and snow cones (no yellow ones!). These snacks will draw kids over in between play sessions. We also rent ice chests, tables, and chairs. At Roseville Bounce House Rental, we provide everything you need to keep your guests happy and fed.
Inflatable Slides
Did you say you wanted slides? We have slides. From 30-foot sky-towers to 15-foot set-ups for smaller spaces, you won't be disappointed in what we have to offer. Our slides come in a variety of themes and colors—wet or dry—so you can customize each event to your color scheme and theme.
No matter what type of inflatable fun house or activity you need for your next special event, Roseville Bounce House Rental is here to make sure it will be remembered for years to come! Contact us today and let's get the party started.
Custom Packages
In addition to our amazing selection of bounce houses, castles, race courses, wacky waving inflatable tube men, concession stands, and slides—we also offer custom packages with everything from decorations and tables and chairs to food and drinks and tents and canopies. This ensures that all of your needs are taken care of before your big event. Our team works hard to deliver high-quality products, excellent customer service, and on-time delivery. 
We understand that planning an event can be stressful, so we strive to make sure the inflatable rentals process is as seamless as possible. We set everything up and take everything down. Our experienced team of professionals is here to answer any questions you may have, offer advice, and help with decisions. We want to ensure that your special occasion is a success! 
So if you're looking for a fun way to liven up an event or create some lasting memories—look no further than Roseville Bounce House Rental. We guarantee that all of our customers will be happy with their experience and can't wait to be part of your next celebration! Contact us today for more details about our products, services, and packages.
Let's get the party started!
Call (916) 975-8701.